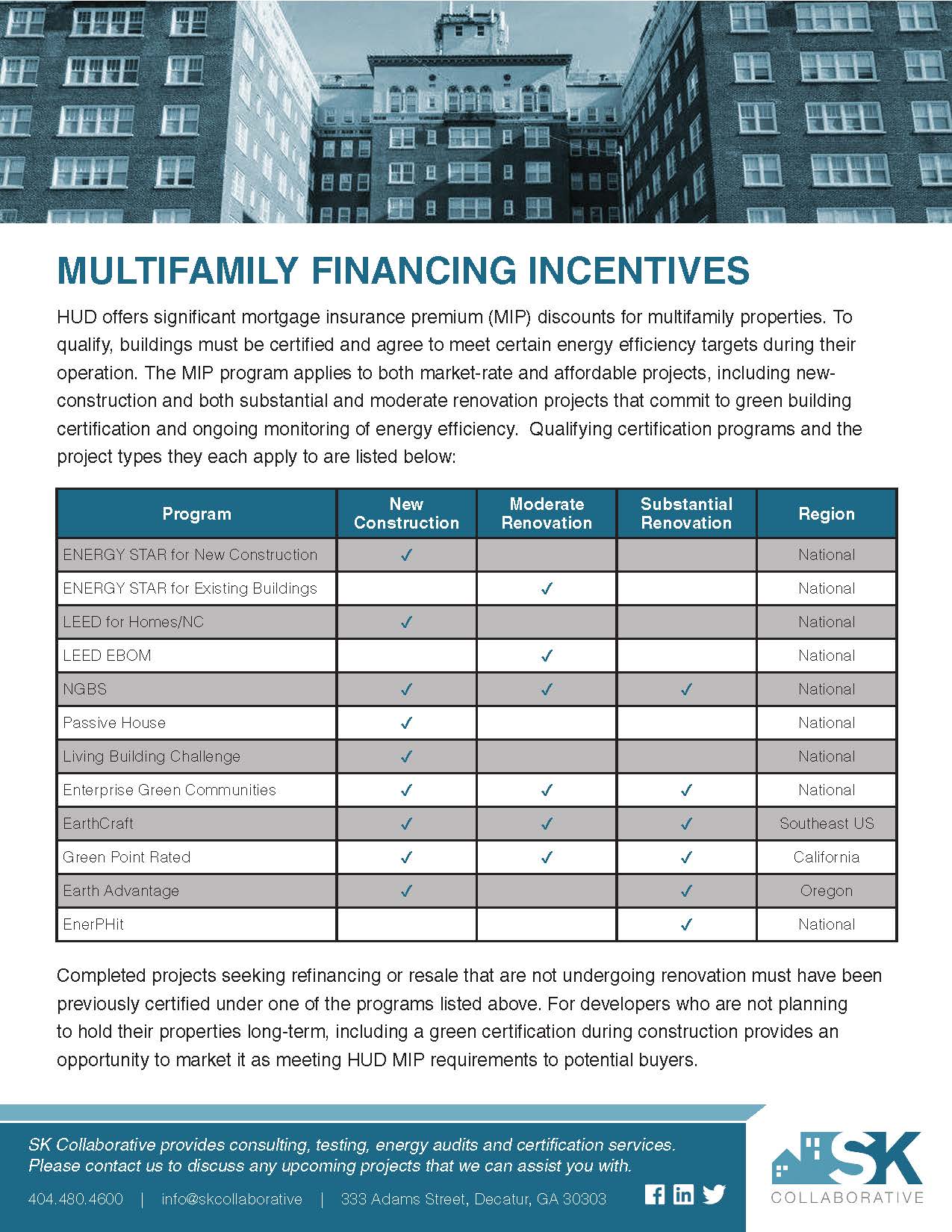 11 Dec

HUD Mortgage Insurance Premium (MIP) Discounts for Multifamily Properties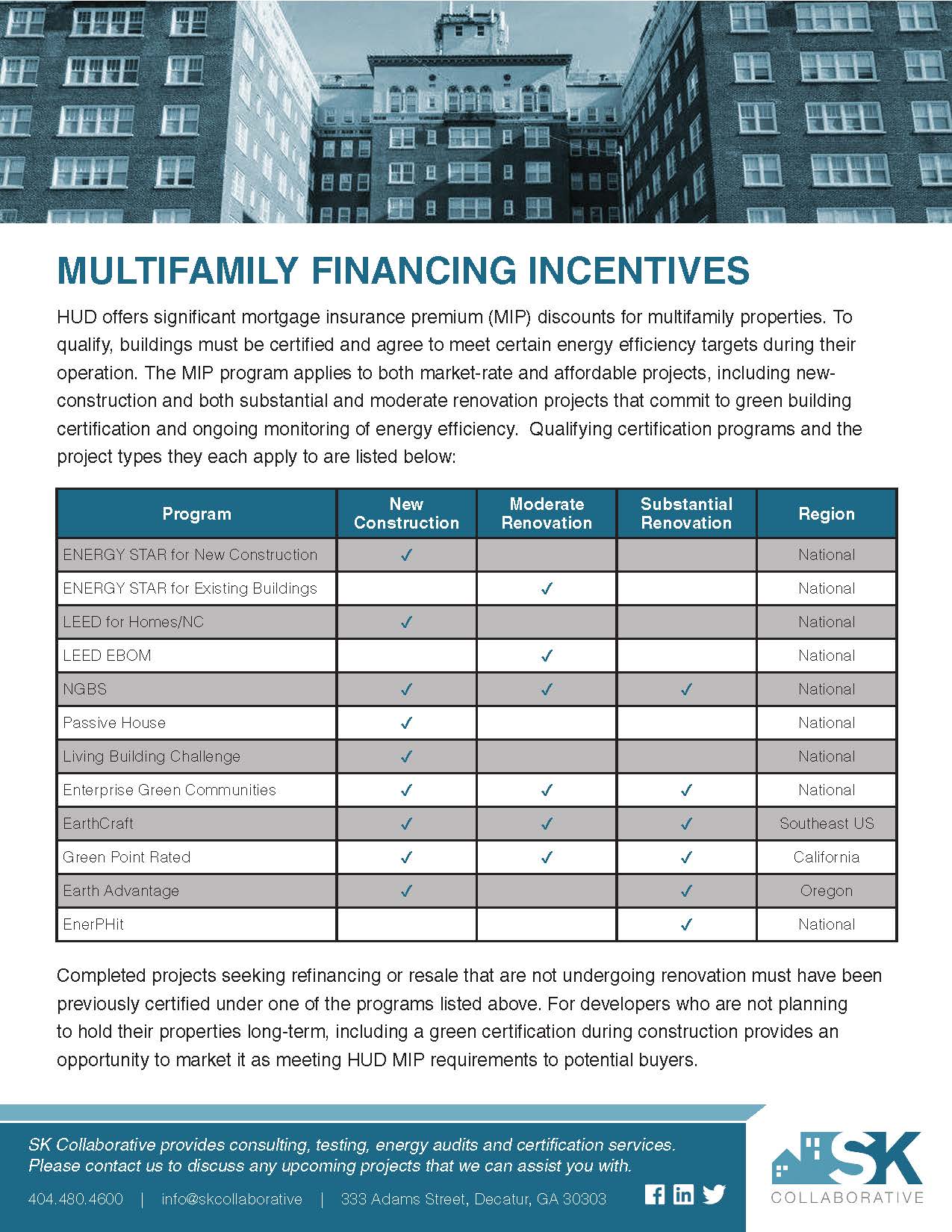 HUD offers significant mortgage insurance premium (MIP) discounts for multifamily properties. To qualify, buildings must be certified and agree to meet certain energy efficiency targets during their operation. The MIP program applies to both market-rate and affordable projects, including new-construction and both substantial and moderate renovation projects that commit to green building certification and ongoing monitoring of energy efficiency.
Fill out the form below to read the whole white paper.