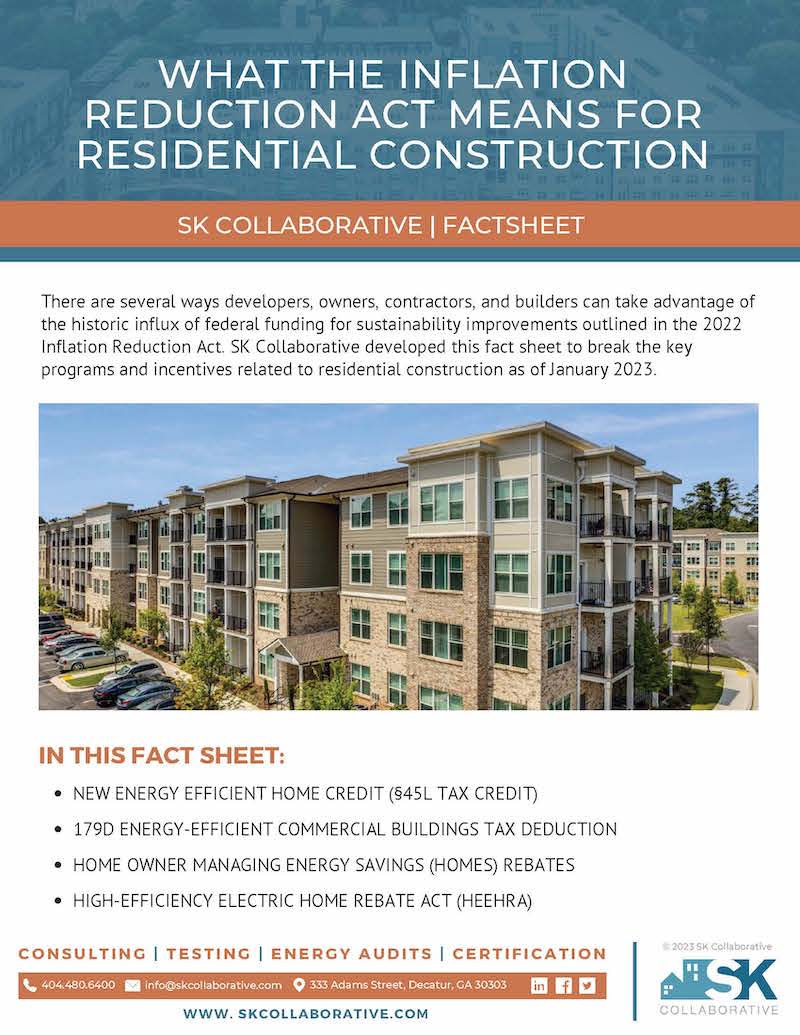 18 Jan

What the Inflation Reduction Act Means for Residential Construction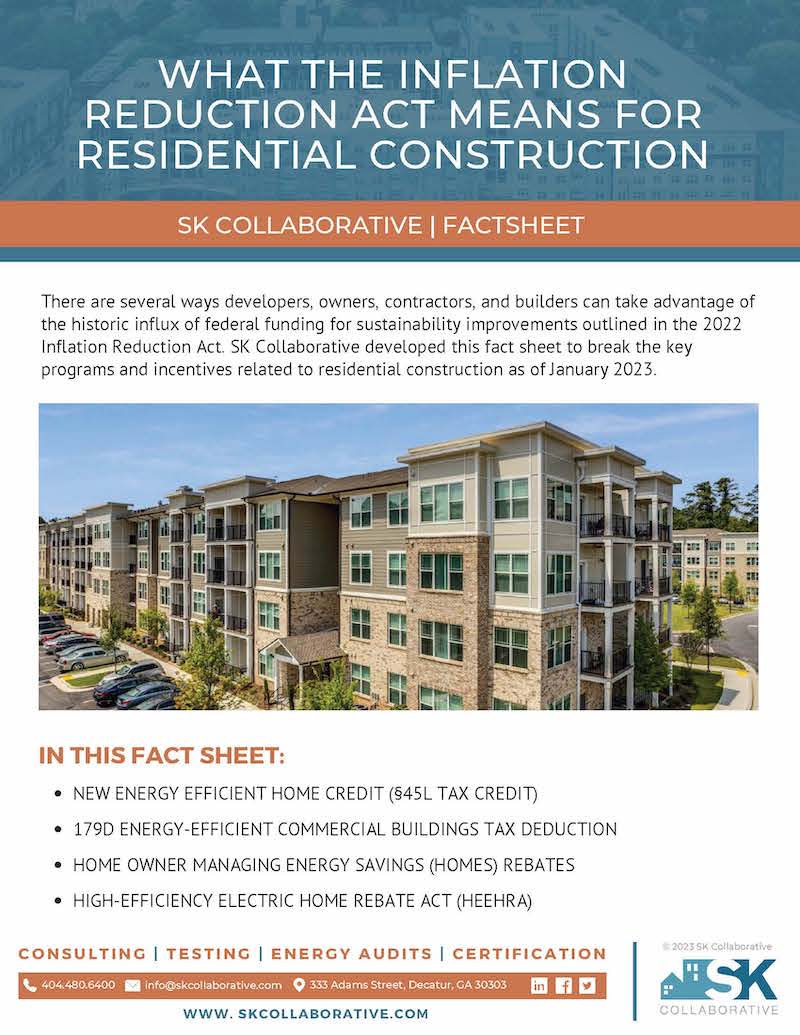 There are several ways developers, owners, contractors, and builders can take advantage of the historic influx of federal funding for sustainability improvements outlined in the 2022 Inflation Reduction Act. SK Collaborative developed this fact sheet to break the key programs and incentives related to residential construction as of January 2023.
Fill out the form below to download your free copy of the Inflation Reduction Act: Residential Construction Fact Sheet.
"*" indicates required fields