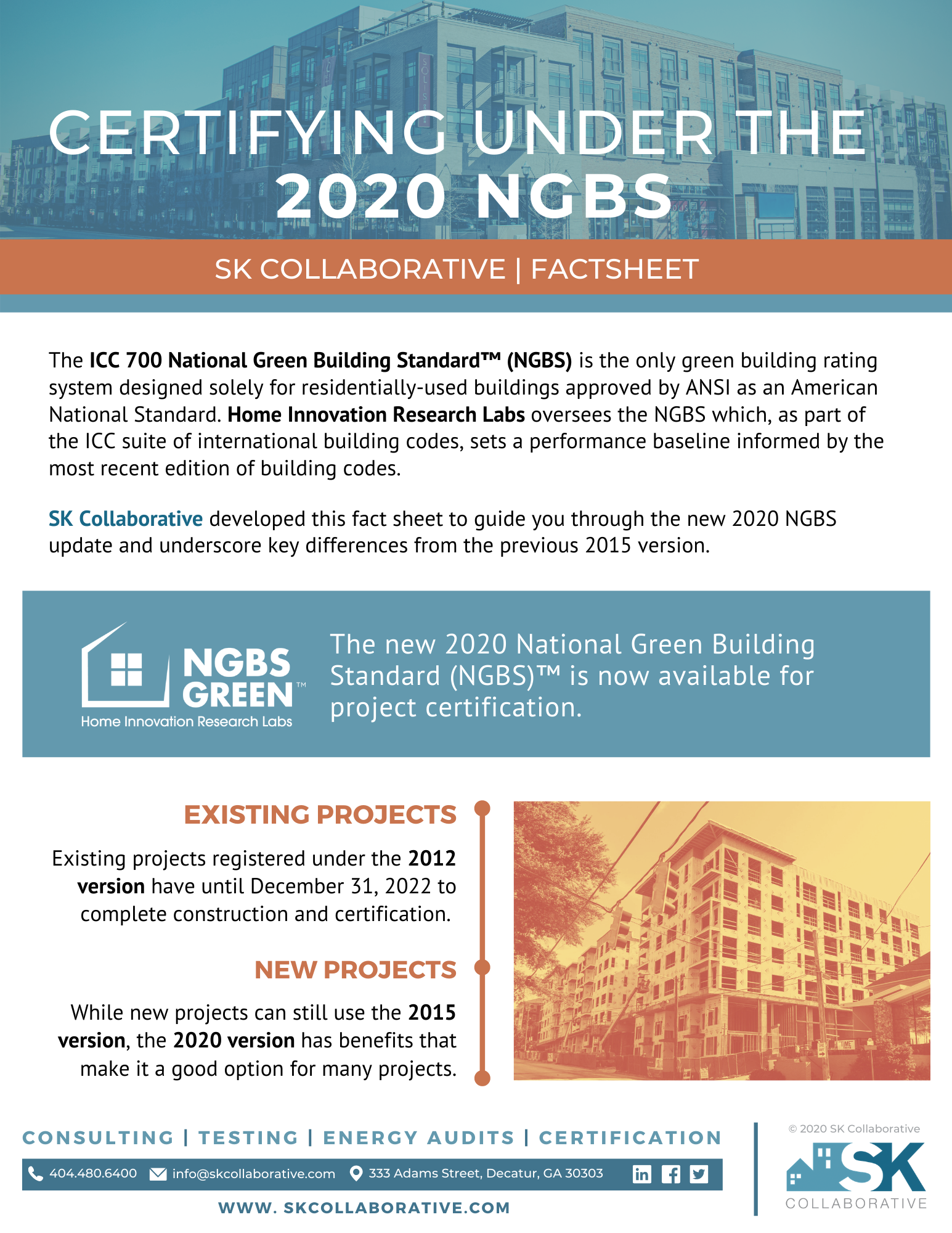 24 Nov

2020 Enterprise Green Communities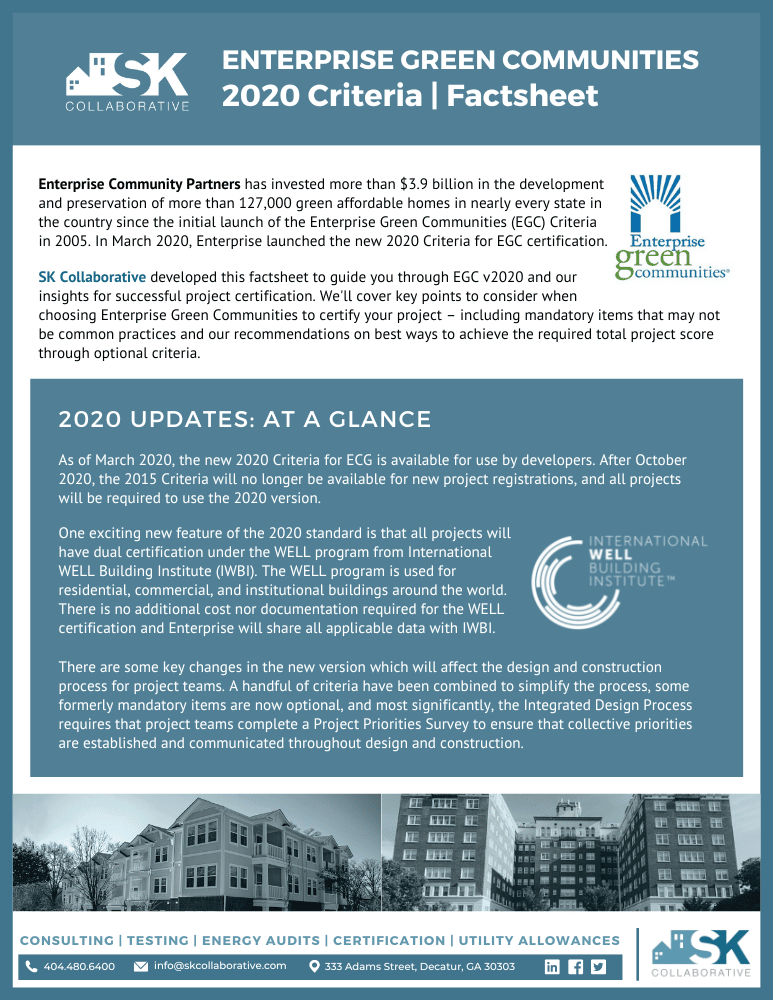 In March 2020, Enterprise launched the new 2020 criteria for Enterprise Green Communities (EGC) certification.
SK Collaborative developed this factsheet to guide you through EGC v2020 and our insights for successful project certification. We'll cover key points to consider when choosing Enterprise Green Communities to certify your project – including mandatory items that may not be common practices and our recommendations on best ways to achieve the required total project score through optional criteria.
"*" indicates required fields