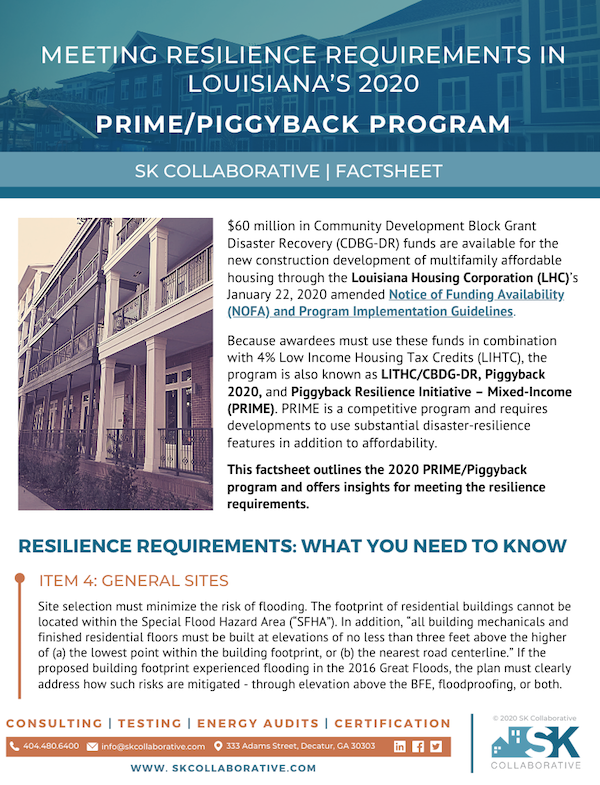 31 Jul

2020 Louisiana PRIME / Piggyback Program
Update: Click here for our new 2022 PRIME 2 Fact Sheet.
$60 million in Community Development Block Grant Disaster Recovery (CDBG-DR) funds are available for the new construction development of multifamily affordable housing through the Louisiana Housing Corporation (LHC)'s January 22, 2020 amended Notice of Funding Availability (NOFA) and Program Implementation Guidelines.
Because awardees must use these funds in combination with 4% Low Income Housing Tax Credits (LIHTC), the program is also known as LITHC/CBDG-DR, Piggyback 2020, and Piggyback Resilience Initiative – Mixed-Income (PRIME). PRIME is a competitive program and requires developments to use substantial disaster-resilience features in addition to affordability.
This factsheet outlines the 2020 PRIME/Piggyback program and offers insights for meeting the resilience requirements.