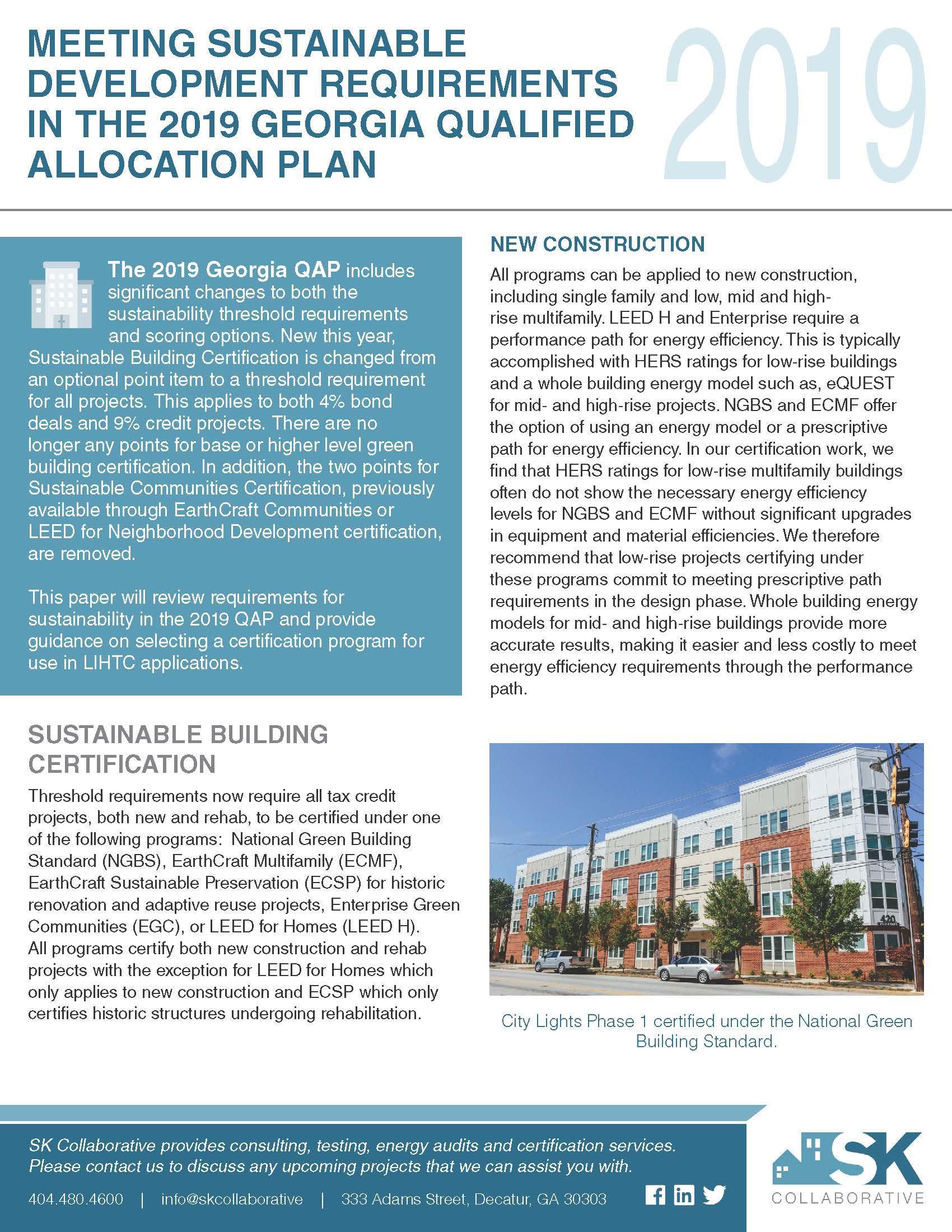 11 Dec

2019 Georgia QAP Allocation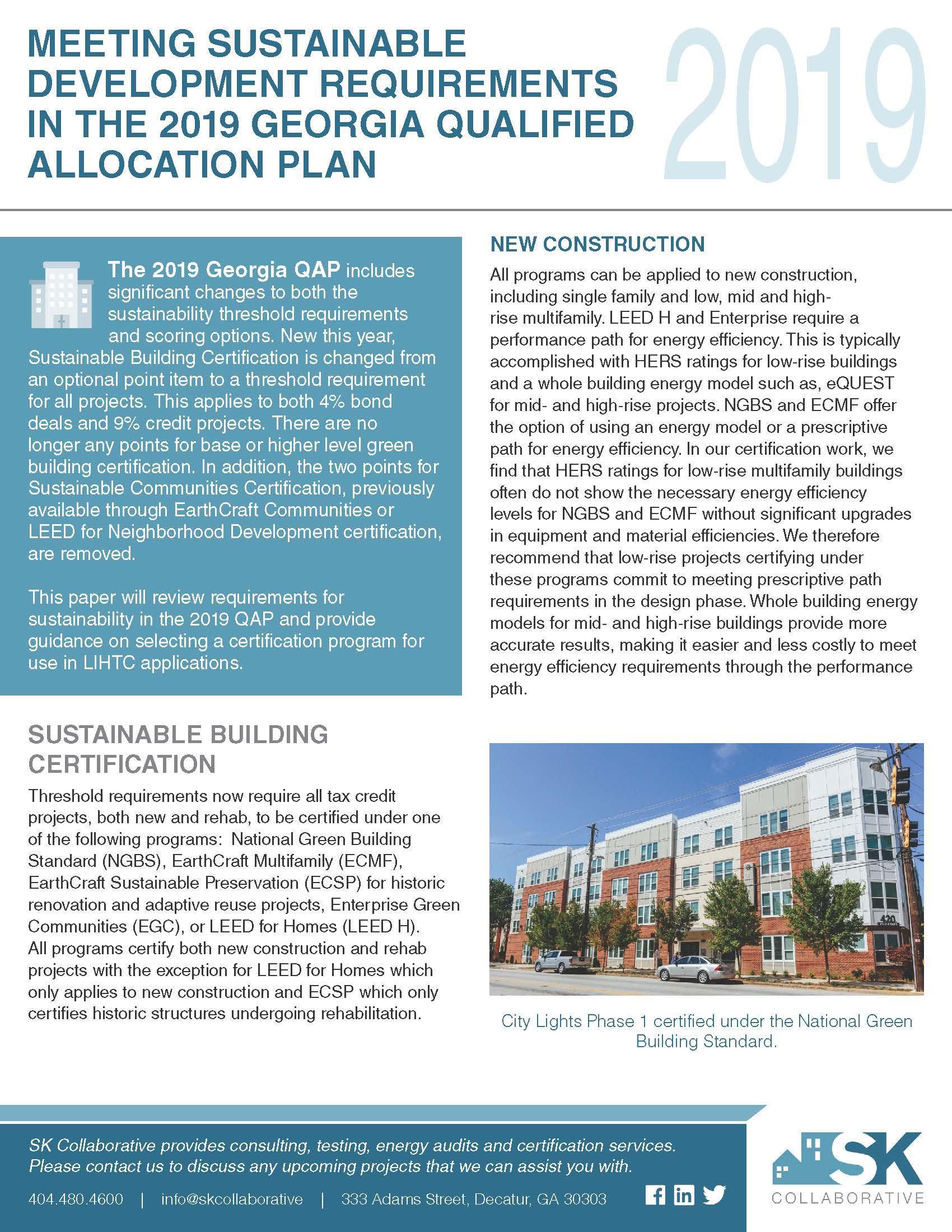 The 2019 Georgia QAP includes significant changes to both the sustainability threshold requirements and scoring options. New this year, Sustainable Building Certification is changed from an optional point item to a threshold requirement for all projects. This applies to both 4% bond deals and 9% credit projects. There are no longer any points for base or higher level green building certification. In addition, the two points for Sustainable Communities Certification, previously available through EarthCraft Communities or LEED for Neighborhood.
Fill out the form below to read the whole white paper.