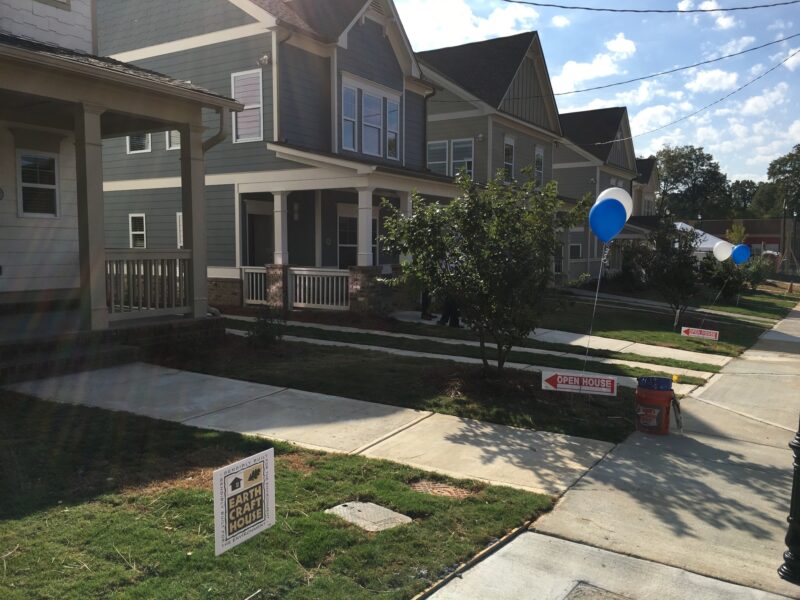 23 Jul

Green Building Density Bonus Available in DeKalb County, GA

Did you know? Developers can take advantage of an exciting sustainable building incentive in DeKalb County, Georgia. Under the current county code, residential developments are eligible for up to 100% density bonuses by including access to transit and amenities, mixed income housing, and/or green building certification.

The bonus for green certification is 50% over the base allowable density. That means that suburban subdivision normally allowed to build no more than 4 dwelling units per acre can expand to 6 homes with a green building certification. Additional bonuses can be accumulated for a total density that's 100% greater than the base maximum allowed. For multifamily projects in town centers, neighborhood centers, and institutional areas, density may be increased by 100% and buildings are allowed to increase height by one additional story. Multifamily developments in commercial redevelopment corridors may increase density by 50% and add one story.

Developers can earn the green building density bonus by certifying under the National Green Building Standard (NGBS), EarthCraft, or LEED. You can learn more about the 2020 version of NGBS in our factsheet. In many cases, the requirements for green certification are not significantly different from meeting the current building and energy codes. In addition, the site inspections required by each program provide valuable quality control, confirming that trade contractors are performing their work properly and offering assurance that the homes and apartments will perform as expected. This helps reduce occupant comfort complaints by enhancing indoor air quality, energy efficiency, and overall building durability.

These incentives apply to unincorporated areas of DeKalb County. For developments located in Decatur, green building is required as part of the city's High Performance Building Standards. The City of Chamblee also requires green building certification, but it is limited to all new construction of commercial building, office building, industrial building, parking garage, or multifamily residential building equal to or greater than 20,000 square feet.

SK Collaborative provides certification for single family and multi-family projects under all available green building standards. Visit us online, call us, or schedule a virtual appointment for details on the requirements and costs of certification for any upcoming projects.