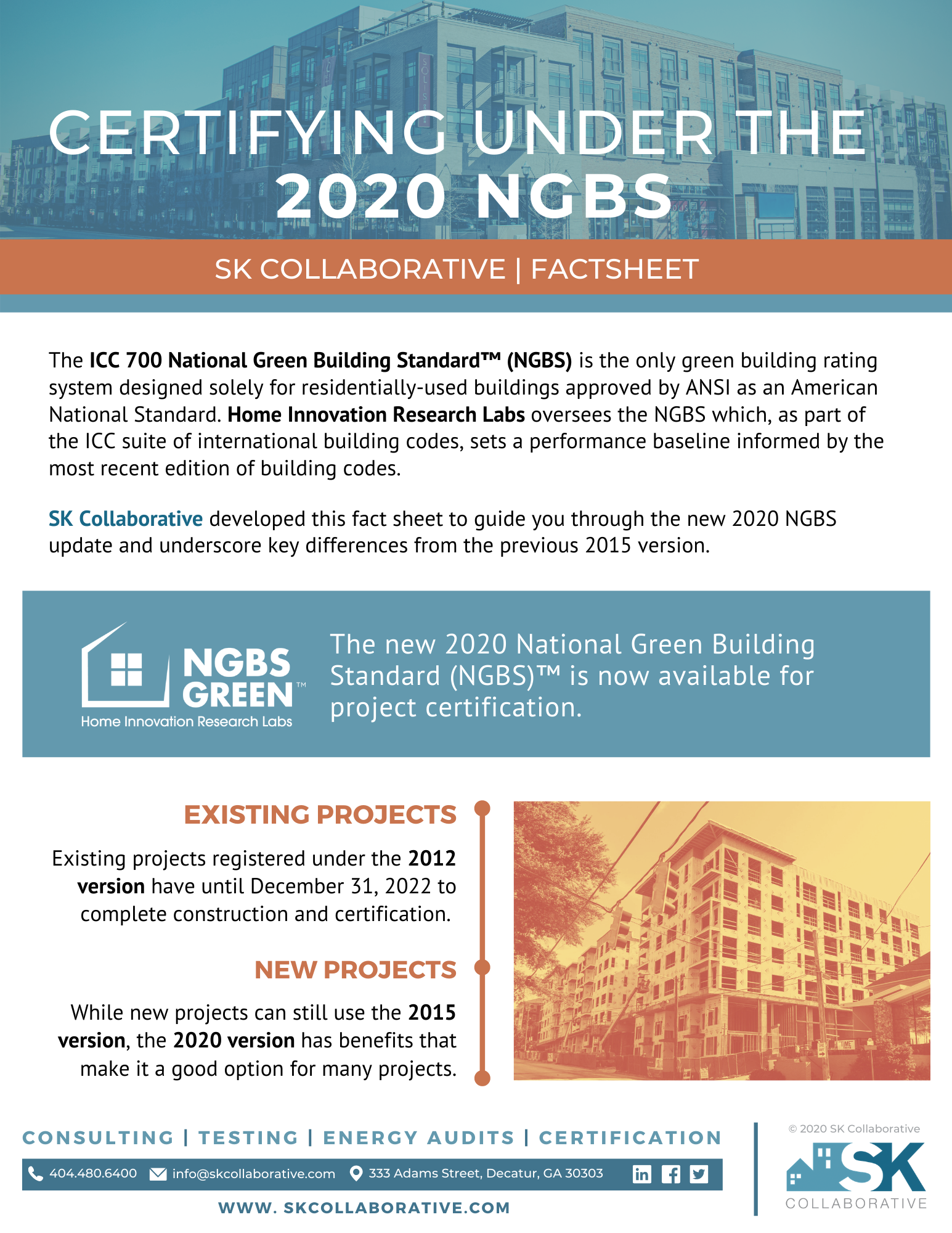 16 Jul

2020 NGBS Factsheet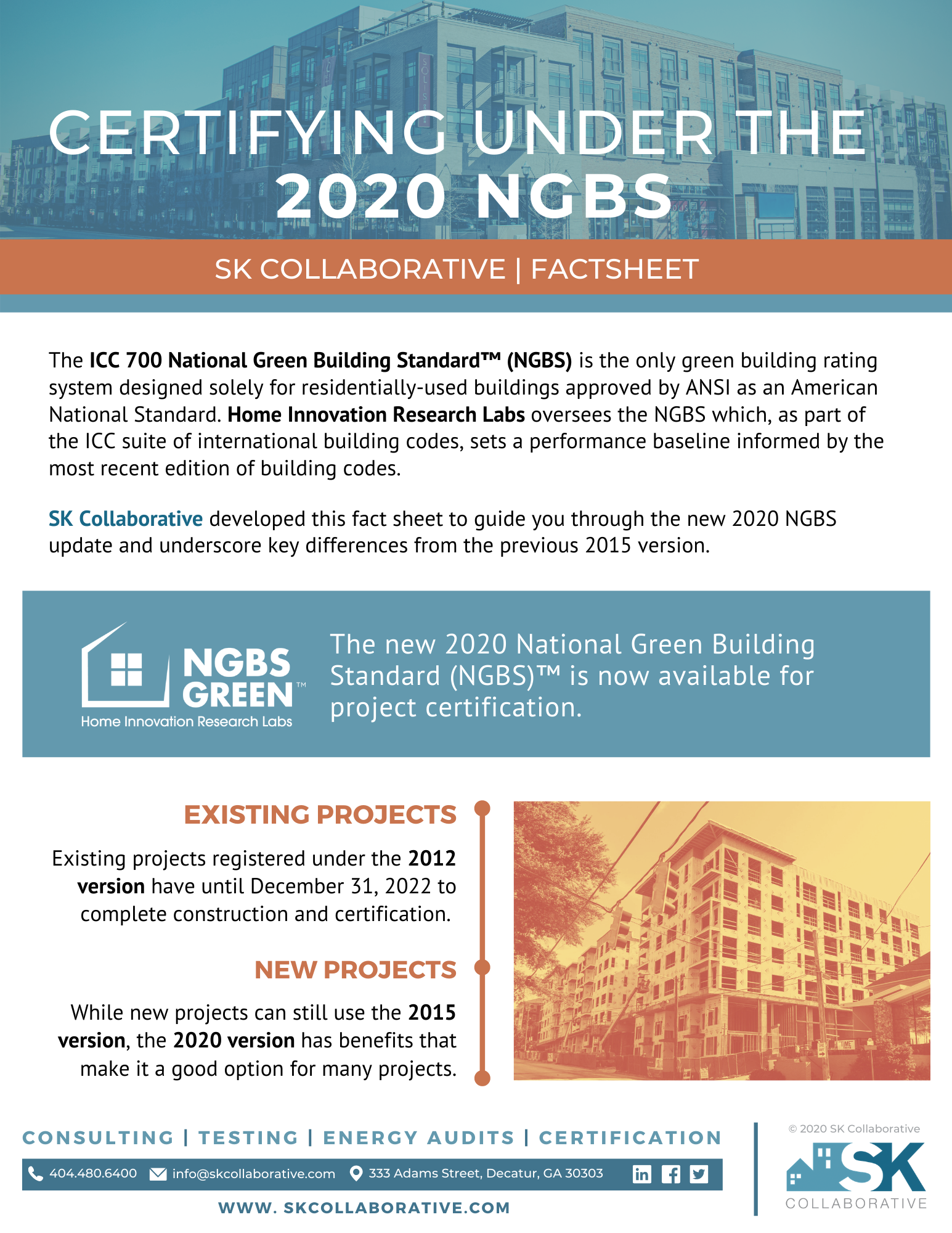 The new 2020 National Green Building Standard (NGBS)™ is now available for project certification.
The ICC 700 National Green Building Standard™ (NGBS) is the only green building rating system designed solely for residentially-used buildings approved by ANSI as an American National Standard. Home Innovation Research Labs oversees the NGBS which, as part of the ICC suite of international building codes, sets a performance baseline informed by the most recent edition of building codes.
SK Collaborative developed this fact sheet to guide you through the new 2020 NGBS update and underscore key differences from the previous 2015 version.