18 May

FHLBNY 2021 Affordable Housing Program Factsheet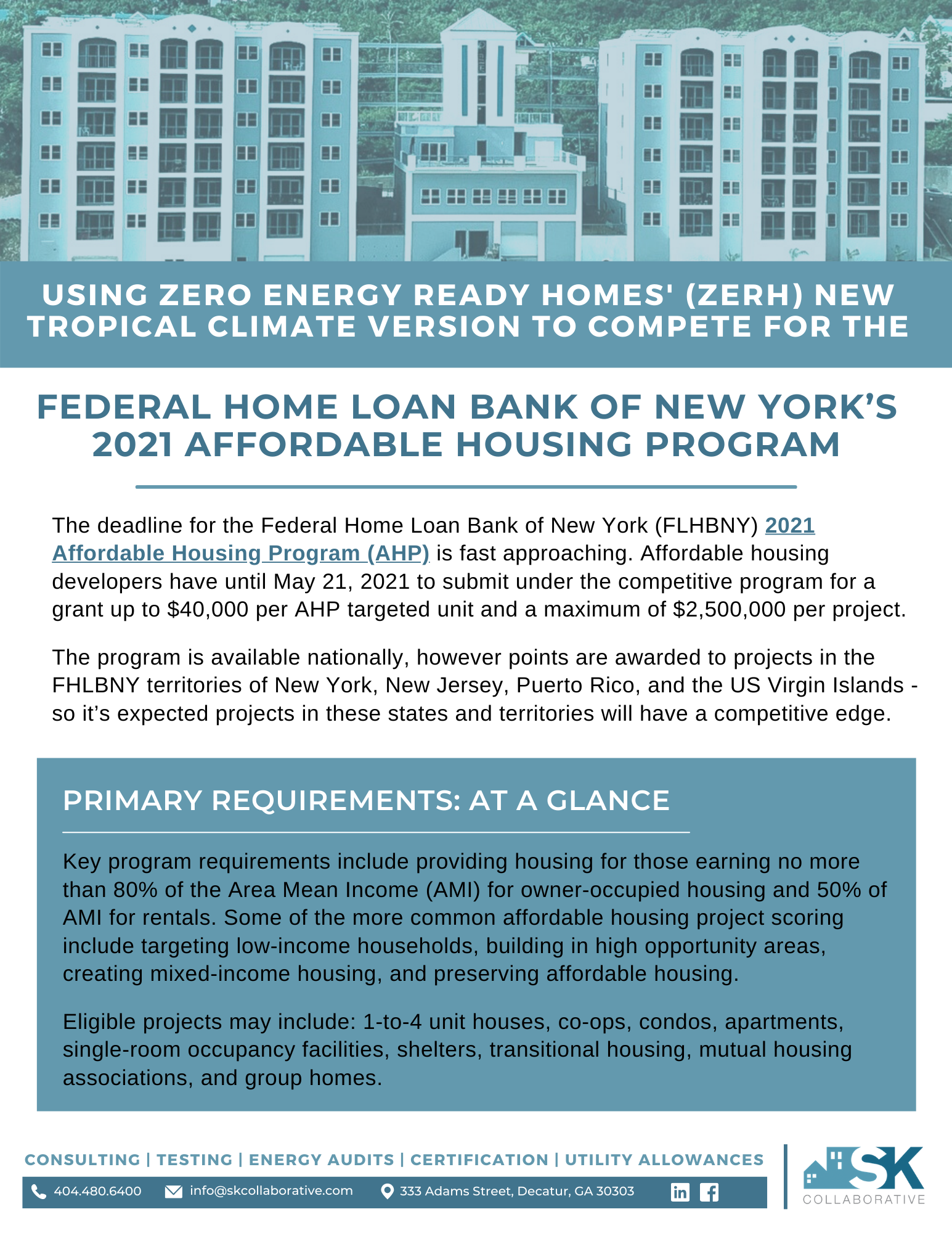 Affordable housing developers have until May 21, 2021 to submit under the competitive Federal Home Loan Bank of New York (FLHBNY) 2021 Affordable Housing Program (AHP) for a grant up to $40,000 per AHP targeted unit and a maximum of $2,500,000 per project.
The program is available nationally, however points are awarded to projects in the FHLBNY territories of New York, New Jersey, Puerto Rico, and the US Virgin Islands – so it's expected projects in these states and territories will have a competitive edge.
This factsheet breaks down the competitive sustainable certification points, offers tips for meeting them, and provides guidance on selecting the appropriate certification program for your application.
Fill out the form below to download your free copy of the Georgia 2021 QAP Factsheet.