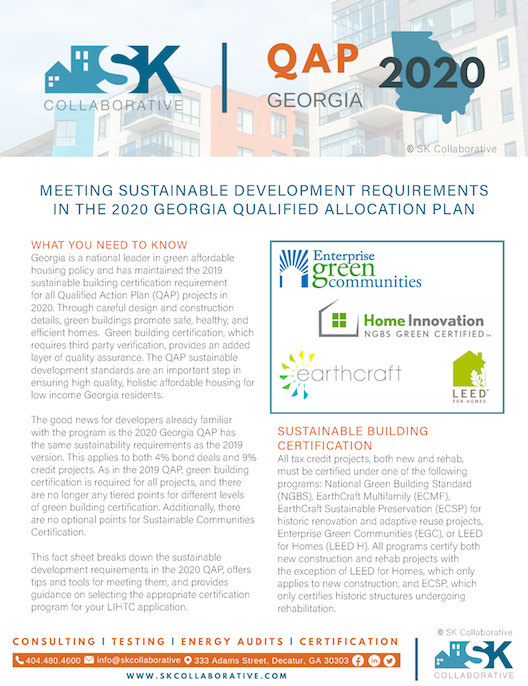 29 May

2020 Georgia QAP Factsheet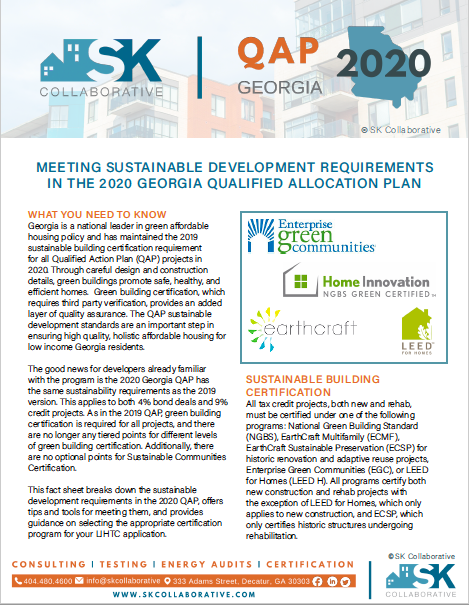 Georgia is a national leader in green affordable housing policy and has maintained the 2019 sustainable building certification requirement for all Qualified Allocation Plan (QAP) projects in 2020. Through careful design and construction details, green buildings promote safe, healthy, and efficient homes. Green building certification, which requires third party verification, provides an added layer of quality assurance. The QAP sustainable development standards are an important step in ensuring high quality, holistic affordable housing for low income Georgia residents.
This factsheet breaks down the sustainable development requirements in the 2020 QAP, offers tips and tools for meeting them, and provides guidance on selecting the appropriate certification program for your LIHTC application.
Fill out the form below to download your free copy of the Georgia 2020 QAP Factsheet.