28 Jan

Green Residential on the Rise in Atlanta's East Lake Neighborhood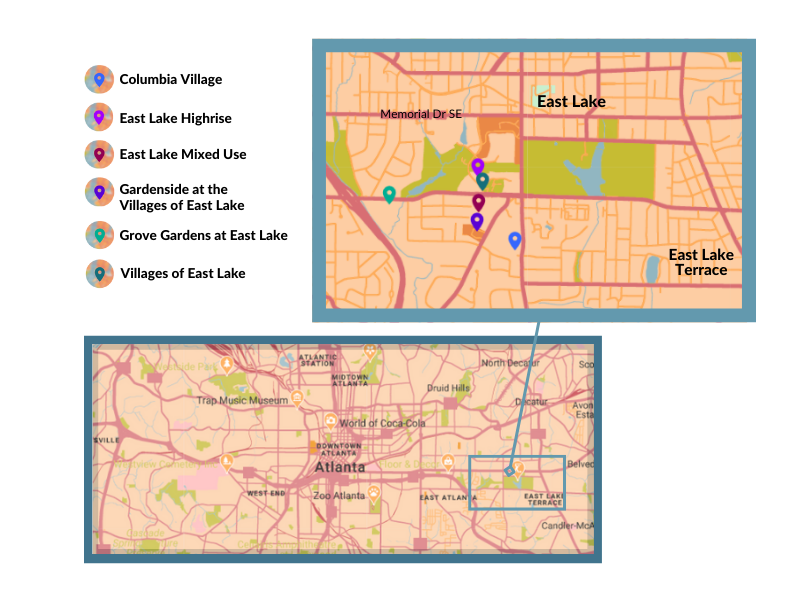 Atlanta is a growing city — the population increased 15.2% from 2010 to 2020 and has been constantly expanding and evolving to accommodate legacy residents and the influx of newcomers. One of these many neighborhoods in Atlanta is East Lake, which is leading the way in not only creating more housing, but getting it green certified too. Here, SK Collaborative is certifying six different developments, all within a mile of each other. Appropriately named, East Lake is the easternmost neighborhood of Atlanta. The East Lake community is located right by East Lake Golf Club, the oldest golf course in the city and home course of iconic golfer Bobby Jones. Another attractive neighborhood feature is Drew Charter Academy, one of the highest performing K-12 schools in the city.
Gardenside at the Villages of East Lake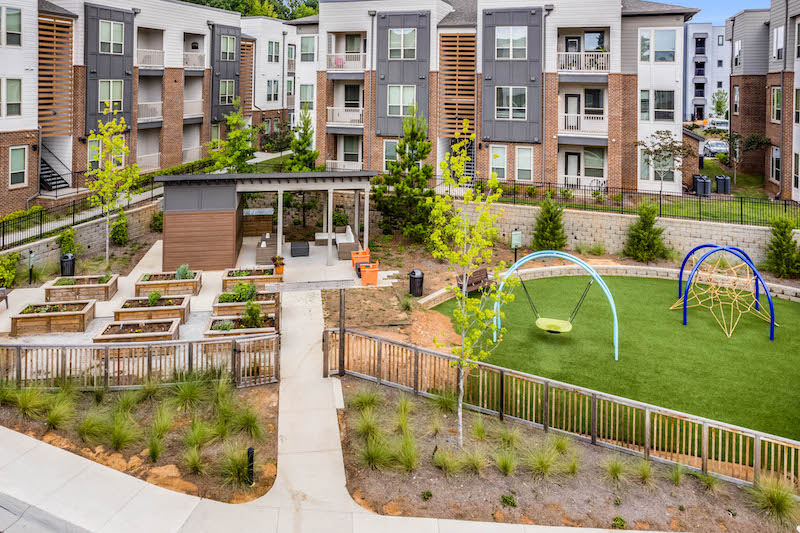 Columbia Residential recently completed Gardenside at the Villages of East Lake under Enterprise Green Communities and Energy Star certification programs. Gardenside is designed to be a living community – it offers a playground, communal gardens, and a community room. It's also located close to MARTA and local shopping centers, such as the East Lake Publix. We worked with Columbia Residential to certify its 108-units of apartments and townhomes under Enterprise Green Communities and Energy Star to ensure healthier, greener living spaces for the occupants.
Grove Gardens


Fairway Management also recently completed the Grove Gardens at East Lake development, adding 74 units of affordable housing for seniors — many of them for long-time residents of the neighborhood. Grove Gardens worked to keep utility expenses low for its residents by earning Energy Star certification. SK Collaborative partnered with Grove Gardens as an Enterprise Green Communities Technical Advisor. Green building certification helps ensure a higher, healthier quality of housing for occupants, producing a better standard of living low-income residents. This development also shares its location with the G.R.O.V.E Urban Farm, a federally designated urban farm created to help increase access to fresh produce. Linking community living to agriculture has been a revolutionary initiative towards preventing fresh food scarcity in urban areas.
East Lake Mixed Use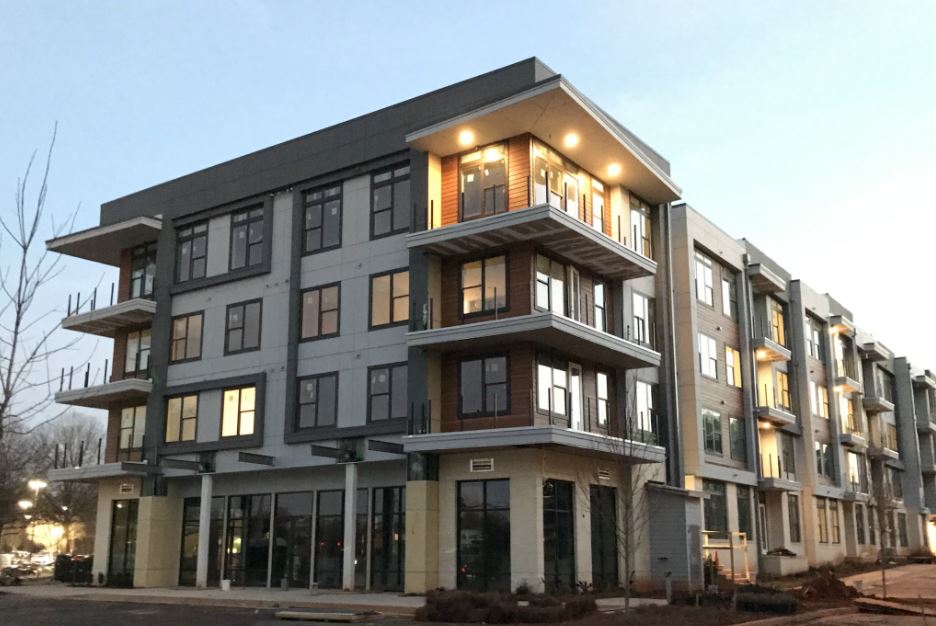 We can also look forward to new housing additions coming in 2022. Perennial Properties is working on a mixed market-rate and affordable housing development in East Lake, currently called East Lake Mixed Use. It is pursuing certification under the National Green Building Standard (NGBS) and will contribute 230 new living units to the neighborhood.
Villages of East Lake, East Lake High Rise, Columbia Village
Building better doesn't always have to be building new. Renovating older buildings is one of the greenest approaches to construction, saving on material and building on history. A few older neighborhood developments will receive updates to raise the quality of the pre-existing units by improving energy efficiency, moisture control, indoor air quality, and occupant comfort by installing items such as new HVAC systems, water heaters, lights, plumbing, and other appliances. These include Villages of East Lake, East Lake Highrise, and Columbia Village — all by developer Columbia Residential, each aiming to provide higher quality affordable housing to the area.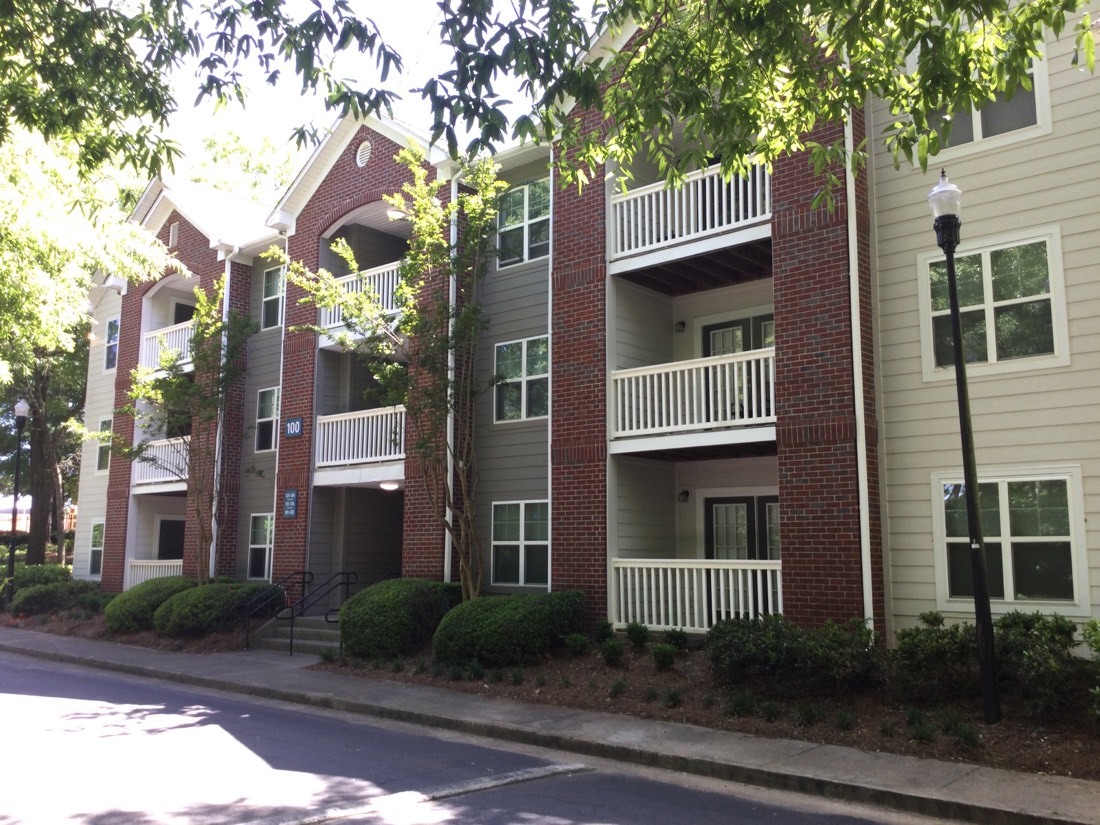 Villages of East Lake is a development extending several sites, with multiple buildings totaling 542 townhouses, duplexes, and garden apartment units that are being renovated. This is by far the largest development by unit number we're partnering with at East Lake, benefitting the neighborhood by providing plenty of NGBS certified, sustainable and healthy homes at affordable prices.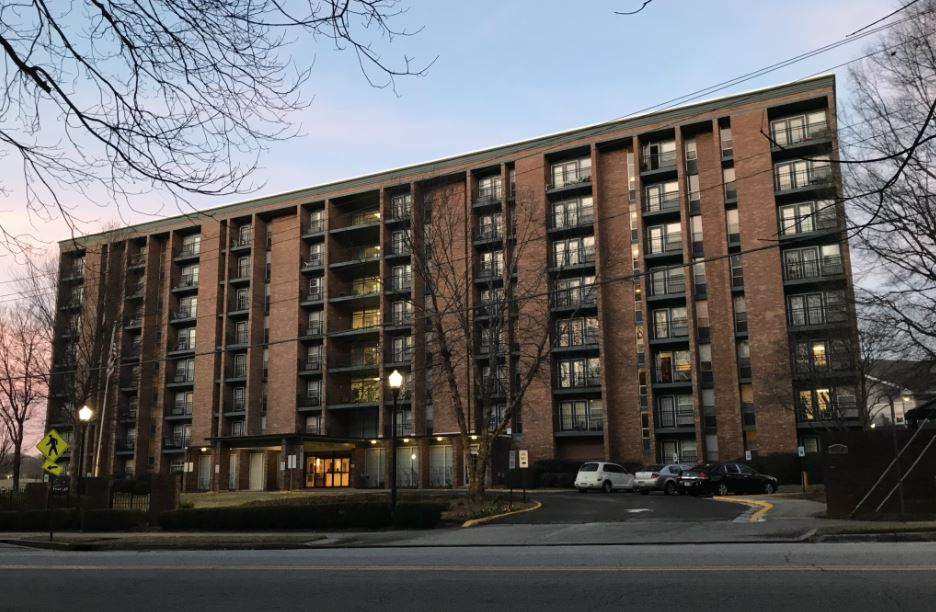 Columbia Residential is also bringing new energy to East Lake Highrise, an eight story apartment complex. Like Grove Gardens, the highrise is looking forward to preserving housing for the elderly and disabled residents of the neighborhood with its 149 studio residences. All three of the developments will be certified by SK Collaborative under the National Green Building Standard.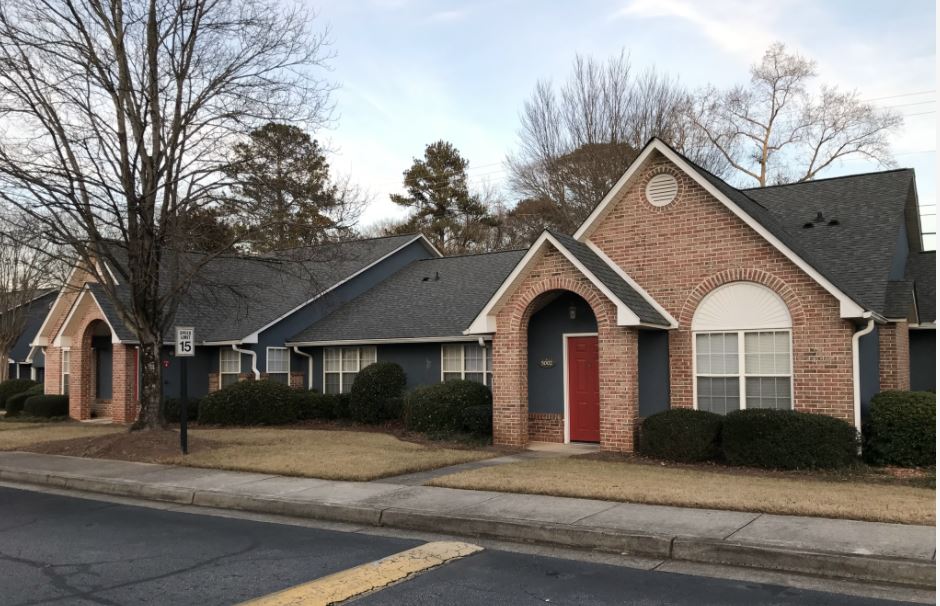 Columbia Village's 100 renovated units span 25 buildings and are pursuing NGBS certification. We expect to see energy savings from improvements such as reinsulating attics and replacing existing lighting, appliances, and HVAC with LED lighting, ENERGYSTAR appliances, and newer, higher efficiency HVAC systems. Installing low flow water fixtures will also reduce overall water consumption which – combined with energy savings – will decrease occupants' overall utility bills and lower the operating and maintenance cost across all of the buildings. As with its other redevelopments, Columbia Residential is renovating the buildings to be tighter, reducing duct and envelope air leakage by at least 20 percent per Georgia Qualified Allocation Plan (QAP) requirements for Low Income Housing Tax Credits (LIHTCs).
With public and private investments, we can expect increased density and development in East Lake in the coming years, and prioritizing sustainable and healthy buildings now will ensure that these developments continue to be parts of our community for many years to come. Achieving green certification for your own single-home, multifamily, and community developments can begin today by reaching out to SK Collaborative for a consultation.